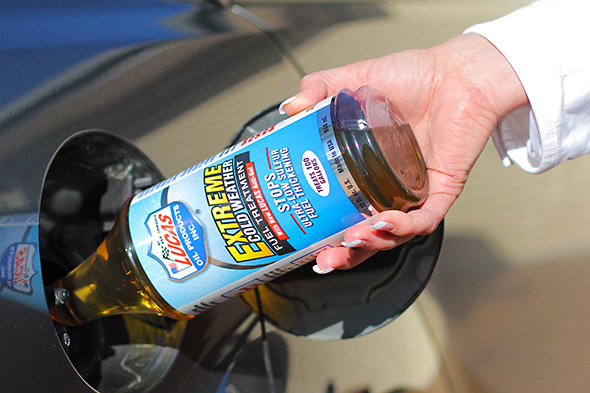 Leading manufacturer of oil and fuel additives, Lucas Oil Products has ensured the annual snow trip doesn't end by getting stranded in the lodge car park with Lucas Oil Extreme Cold Weather Fuel Treatment.
Diesel fuel has a lower freezing point than petrol, and Lucas Oil Products Australia Managing Director Jeff Pahlke said it's a warning city motorists need to take note of with the official snow season starting on the Queen's Birthday long weekend (6-8 June).

"The last thing anyone wants is a weekend on the snow fields to end with frozen fuel," Pahlke said.

"In cold weather, diesel begins to solidify and can no longer flow through fuel lines and injectors, so it's important to prepare for alpine trips properly. Lucas Oil Extreme Cold Fuel Treatment is as essential as snow chains and skis.

"Alpine diesel is only available in certain months and regions, but Extreme Cold Weather Fuel Treatment serves as a prevention to diesel crystallising."

Lucas Oil Extreme Cold Weather Fuel Treatment is a diesel additive that lowers the waxing point of fuel, and is easily poured directly into the fuel tank prior to setting off for the snow.

"Modern diesels have such great range and motorists can make a round trip from Melbourne or Sydney to their state's snow fields on one tank," Pahlke said.

"The addition of our Extreme Cold Weather Fuel Treatment makes for an enjoyable time on the slopes without the hassle of searching for alpine fuel before the trip, or the drama of getting stuck with waxed fuel."

Extreme Cold Weather Fuel Treatment is available in 1 litre bottle, treating 378L of fuel, or a 1.89L bottle treating 750L.

Lucas Oil Products was founded in 1989 and is one of the fastest growing additive lines in the consumer automotive industry, with a premium range of oils, greases and problem solving additives.

The company boasts an unparalleled range for automotive, motorsport, heavy duty, industrial and marine applications.

Lucas Oil Products are available through Autobarn, Repco, Auto One, Supercheap Auto, Burson Automotive, and leading automotive, industrial, performance and trucking retailers.

For your local stockist call Lucas Oil Products on 1800 686 632.